Motorpsycho, crew and myself are back from our whirlwind trip to the States. It was fun, interesting, scenic, tiring, at times frustrating and pretty much everything in between.
We all flew into Chicago from various corners of Europe (myself from Hamburg via New York, the dutch crew from Amsterdam via London and the band from Trondheim via Copenhagen via Frankfurt). No guitars were lost or delayed and amazingly enough nobody had any problems at customs.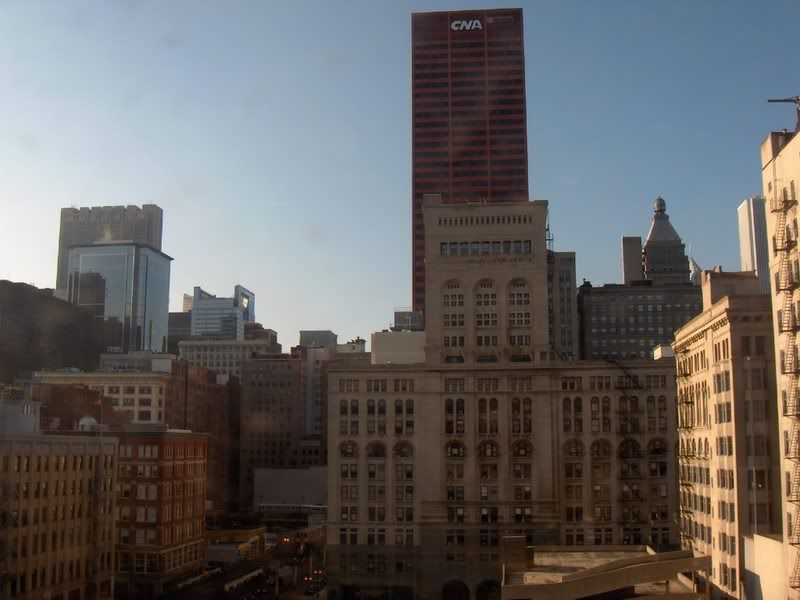 Early the next morning we loaded up the van and spent the day driving through Indiana on our way to Columbus, Ohio. We stopped at this place for a cup of coffee, a dairy farm with all kinds of milk products, a cheese factory, and a cow merchandise shop…just no real cows anywhere to be found: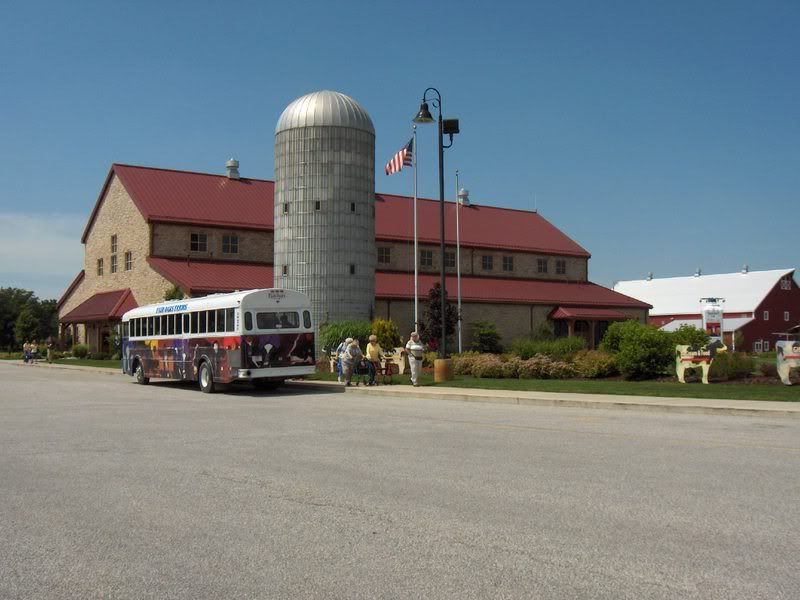 I couldn't resist taking this picture, because I used to live in Dayton, Ohio when I was seven years old – my father was stationed there: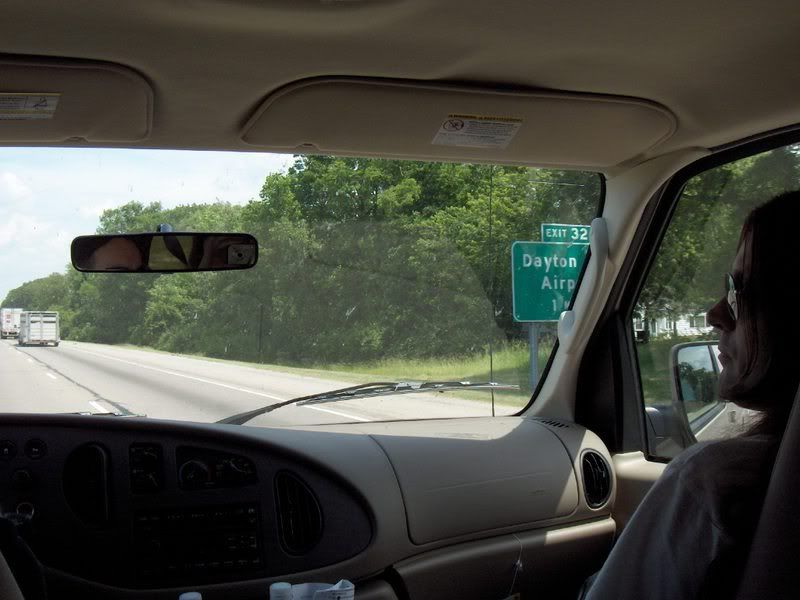 (I think I'll traumatize my mother if I show her this picture.)
The first show was in Columbus, together with two other bands: Grails from Portland and Nadja from Toronto. Definitely a different world for Motorpsycho, with a small crowd of people and absolutely no alcohol at the show. After a night in Columbus we continued on to Louisville, Kentucky for the Terrastock Festival. I should mention here that I was filming footage the first couple of days for a documentary being done on the Terrastock Festivals – hopefully I got some decent footage together…we'll see when the documentary is out!
I for some reason was unable to get many decent pictures while on this trip – here is a photo of Motorpsycho during their soundcheck at the festival and a photo of their show taken from beside the stage: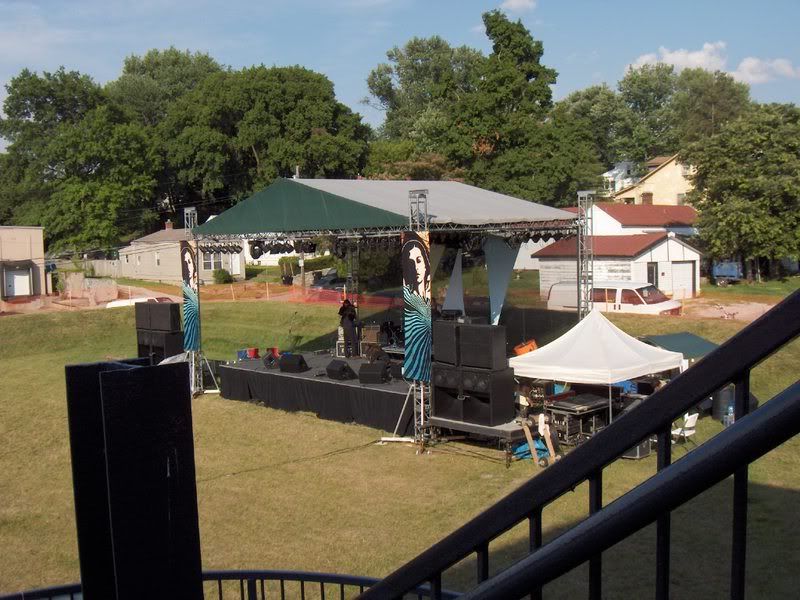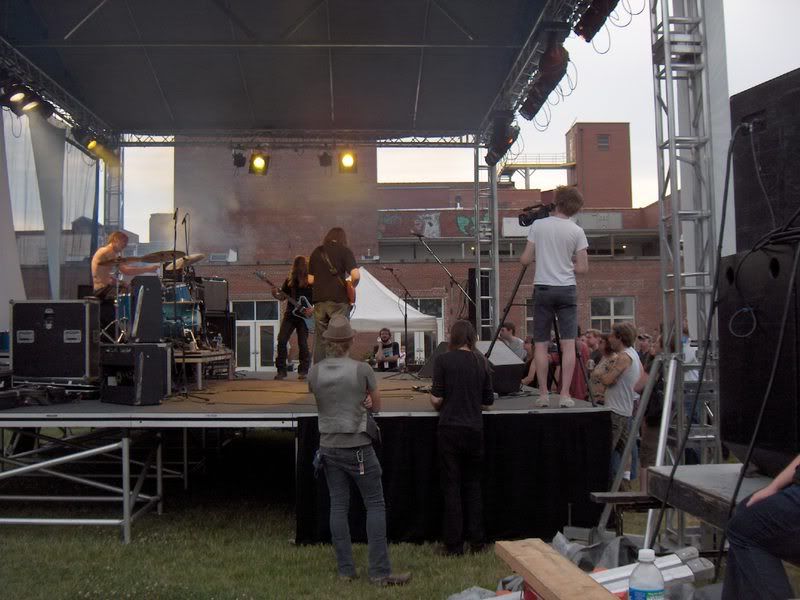 The Terrastock Festival was held at an art center, full of little shops and cafes. It's a cool place – and not at all what I was expecting from Kentucky! (I don't really know what I was expecting from Kentucky, but this wasn't it…).
We then headed back to Chicago where Motorpsycho joined up with Grails and Nadja again and rocked the house at The Empty Bottle. I took REALLY lousy pictures here, unfortunately. This is the only one that turned out: Radley the Empty Bottle club cat. He's been living there for close to 20 years and is known for the fact that he pees on the stage if he doesn't like the band playing!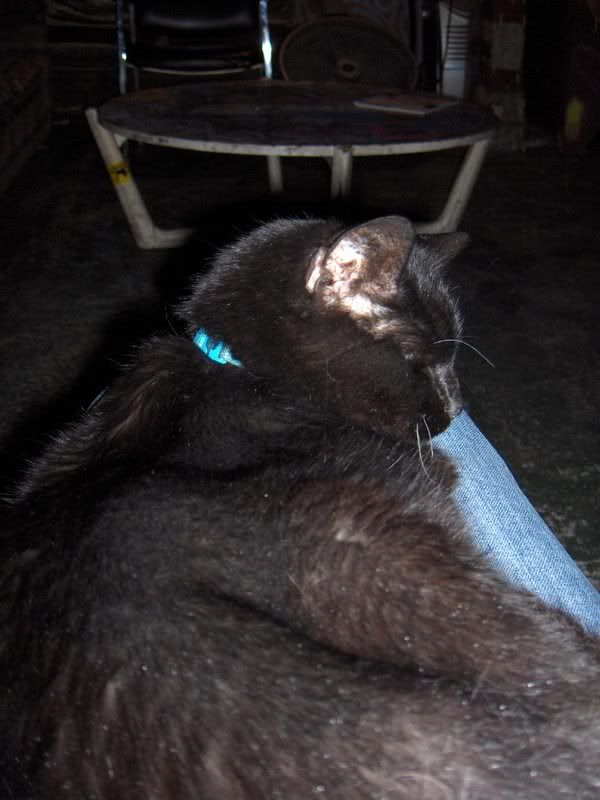 The next morning we headed over to Steve Albini's studio and got the band settled in for their 4-day recording session there. And this is where my part of the story ends, because you probably don't want to hear about my leaving the studio and spending a day shopping in Chicago.
It was a good trip, but I'm glad to be home. See you next week!